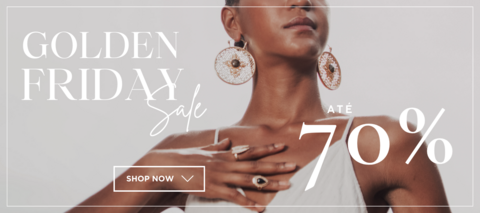 Jewelry that goes beyond
A Ethnia produz e vende joias que são mais que acessórios de beleza, mas também adornos de poder. Geometrias sagradas, pedras de cura, metais preciosos e muita magia, são os elementos que compõem as joias.
Get to know us better

Elegant, ethical and timeless
Ética é algo inegociável, tanto nos nossos processos de produção, quanto nas relações de equipe e clientes. Nossas peças são produzidas de forma artesanal e ética, por mãos reais e com muito amor.
Be part of this legacy